i been slackin on my bloggin.. sorry.
i've just been so busy.
and will be this week, too.
i will catch up soon.
oh and my brother turned 1 on Saturday
HAPPY BIRTHDAY FELIX.
Felix on his bDay..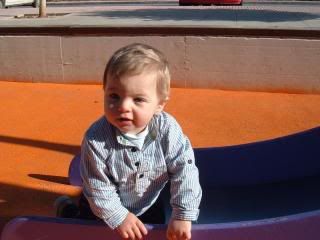 sometimes he looks just like my dad and other times he looks like his mom..
he reminds me a lot of vicky when she was a baby with those big blue eyes.. but that blonde hair is def his mom.