my dad and his wife took me out to a place called 'el barrio' Saturday night.  It's streets of clubs, bars, and cafes.  kinda like downtown Lauderdale but a lot more streets.  ((my dad hates that i compare things here to back home, but it's the easiest way to explain it.. he thinks everything is better here lol)) my favorite was the Havana Club. got to dance salsa with my papi bc his wife doesn't know how.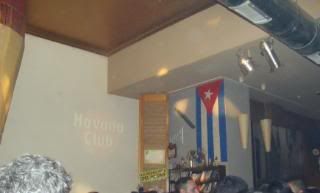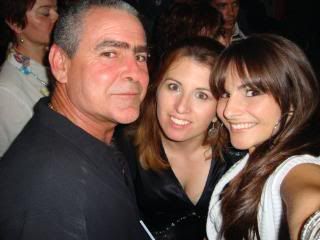 then Sunday we went to his friend's house (after the siesta, of course).  His friend and his wife live on the beach and there's a huge pool with little cafes right before you hit the beach.  because we went at about 5:30, we didn't bring our bathing suits to lay out, but we're going back tomorrow :)   we walked the beach and sat at one of the cafe's looking down at the pool area to drink coffee... when i say coffee it's espresso.. and they give you condensed milk to put in it and call it a bonbon. sooo good.

another day we rode the train into the city, ate tapas, and shopped. i've been forgetting to take pics lately. i'm slackin.