My graduation day turned out so much better than i could have ever imagined.. i'm so blessed to have such an amazing family and group of close friends.  they each made my day that much more special..
the actual graduation ceremony was nice. Luckily, it only lasted about 2 hours.  As nice as they are, it does get a little boring.  
walking.
that yellow cord= magna cum laude :)
um. yea. i'm proud.
then, the party started :) wine.. great food.. and Publix cake

my mami
sister, sister.
papi's side of the fam.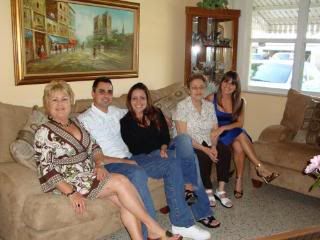 my girlies.
nikki. me. kels. 
vicky sick jamel :( and kels
end of the night