i hope everyone had a fun and safe 4th of July.!
i started mine off with jamel in my face, of course.  but at least this time it was to kisses, not staring and yelling.  so.. that's always a nice way to wake up.  headed to my aunt's house for the family bbq thing. cheeseburgers.. baked beans.. YUM.
my mom bought jamel a floaty suit thing cuz this kid loves the pool, but doesn't know how to swim yet.
then, we went to Nikki's to do the night BBQ.
jamel and julianna together are so cute.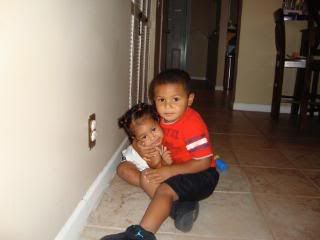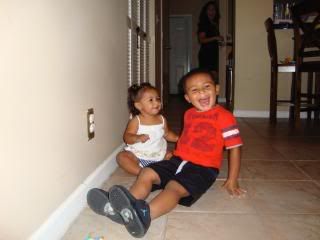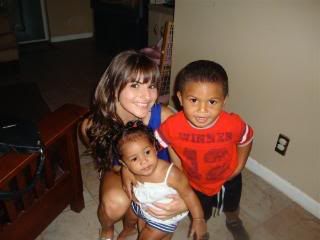 theeeeen we walked to the beach to watch the fireworks.

i guess we forgot that we live in south florida and walking in the 102 degree weather mixed with the nasty humidity wouldn't be a good idea... i'm tellin you.. thank God i been rockin the natural hair.. lol 
... and i ended my night with a yummy chocolate 4th of July cupcake :)