moms and yeya went to Disney for the weekend and left me home alone... 
 i kept myself busy out of the house with good friends so i wouldn't miss my mom and our routine family weekends. 
Downtown Delray
the girls (and Jamel) got together Saturday for an afternoon downtown.  We had lunch, cupcakes, and walked around.  In front of the museum they have a replica of the LOVE sculpture in pink for barbies 50th birthday..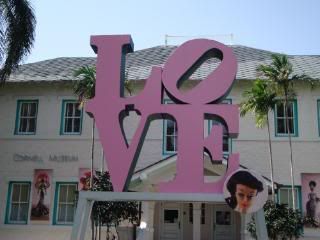 Little Black Dress event with my aunt Saturday night