Papi's back home from Spain.! 
he surprised me and my sister by coming a week earlier than he told us.  Friday morning when we were sitting down eating my mom's bday dinner my aunt called and told me someone wanted to talk to me.... it was papi.! imagine everyone's surprise when i said 'hi papi' haha.. everyone's head at the table popped up.  seeing him wasn't gonna happen friday since it was mami's day and we already had plans.  
he hadn't seen my sister or Jamel in a year so vicky made a nice dinner for him at her place Saturday night.
A lobster and shrimp dinner.
Yea, she did it up.
Over dinner, my dad offered to watch the baby jamel so my sister and i could go out.  We dolled up and went out to Ft. Lauderdale.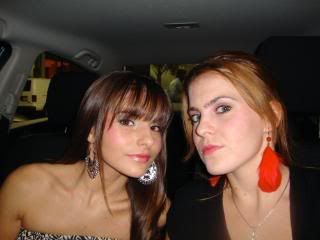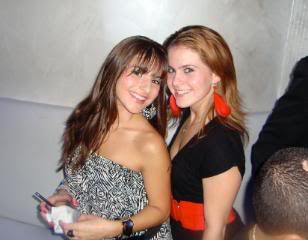 Then yesterday, i went down to my aunt's for dinner.. lechon asado. moro. avacado. all we were missing was the yuca. Stayed the night down there at my cousin's after watching the HBO Sunday night line up with him and wifey stephany and their two
adorable puppies
.  And today chilled by the pool with my dad and aunt all afternoon.  one of those 'ahhhhhh' days. so lovely. did i really just type 'lovely'.?!! ha.!