i have never made a gingerbread house.  they're always around during Christmas time, but we (my family) just never made one.. or even bought one.  so friday i went and picked up a gingerbread house making kit... and i got cookie dough because i wanted to make holiday cookies for Silvs who had invited me over to watch a movie.. with the red and green sugar on top. 
so friday i made the sugar cookies YUM... i think i might do that again tomorrow or Christmas Eve ... or both. yea i know.. i keep eating sweets.. i may suffer from the curse of packing on the holiday weight. thank goodness kelly moved back home. 
then Kels came over Saturday to help make the gingerbread house.  it was fun and came out super cute considering it was the first time either of us made one... we felt like little kids. =]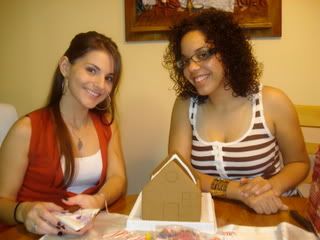 Sunday i went down south for an engagement party and ended up staying the night.. fun times with giselle lol...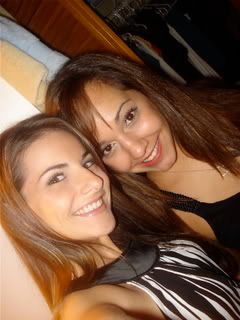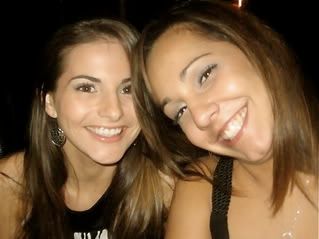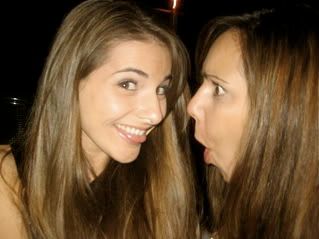 tomorrow i will join fellow procrastinators at the mall for last minute xmas shopping... i've decided to get myself a present too... to:vero love:vero.  wrap it and all. why not.? i deserve it. 
so as i'm blogging.. the hills is on in the background. this show is awful. period. 
a little Mariah Carey Christmas music...