i'm officially sick. which sucks. i hate being sick. and i'm the whiniest sick person ever. i need to be babied. i know. it's horrible. but i can't help it. 
i found my old camera.. the one i dropped and broke months ago. lol. it still takes pictures.. kind of. it's hit or miss. sometimes the pictures come out weird.  
thursday night was the christmas tree lighting.. and santa's first night downtown. it was nice. we took the kids. Julianna liked the lights and Jamel it's trying to say merry christmas..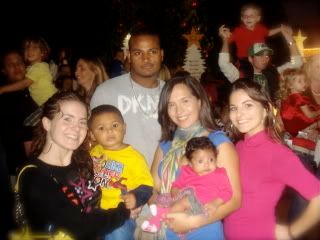 friday was the Le Soleil fashion show.. my mom and i went to support Silvs and her mom.. we had some photobooth fun before we left.. lol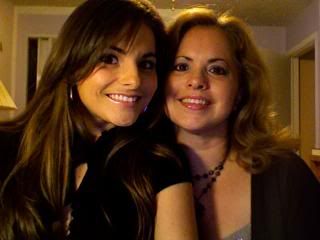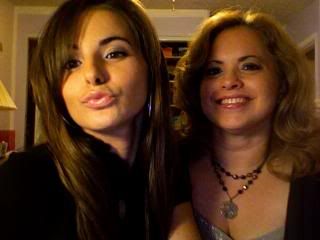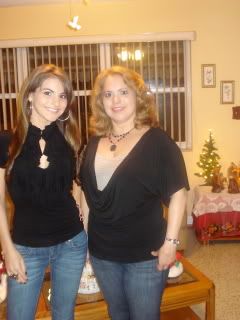 my friend Silvia's mom recently started a resort wear line of super cute cover ups, bags, and jewelry.  if only there were sizes small enough to fit me :(  the tops are beautiful. 

here's Silvia and her mom both wearing tops from the line...
Saturday morning i ate dennys... EW. note to self: never eat dennys again. 
then nikki and jj came over to spend the day.. julianna is getting so big and jamel loves her.. a little too much sometimes lol..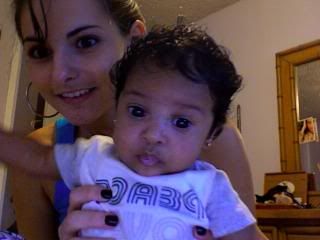 i love this pic... when we took it nik said she looks like a vampire.. and i said yea after smelling a warewolf.. hahaha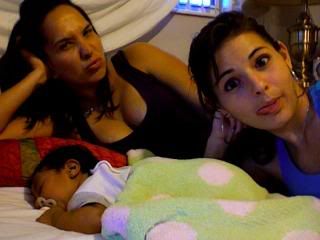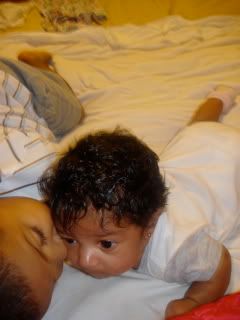 i'm spending today organizing my room.. a friend made me a custom built bookshelf with drawers.. i designed it =) anyway.. he delivered it yesterday. it is beautiful.!!! so much more than what i expected it to be. so today my mom and i are rearranging some things. fixing my room up a little. i'll post a pic of it later.