i began my NYE with my wonderful family.
my aunt had a small party at her house.
the kids roasted marshmallows by a tiny fire to make smores.
OMG thank God for a 7 yr old cousin bc i haven't done that in years
and i was all too excited.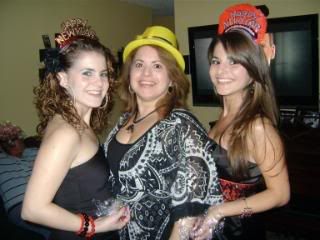 the plastic bags have the 12 grapes in them =)
then got dragged ((lol)) to a club with Nikki & Julio and a bunch of people..
my original plan for the evening was to go to another party
so i wore a cute little party dress.
not a club dress.
especially for where we went..
Nikki didn't even want to tell me until i was already in the car. lolol.
but i ended up having a really good time.
((claudia.vero.nikki))
and look who i 'ran into'...

i spent NYD on the couch watching a CSI marathon.
i was completely content on the couch wrapped up in my blanket.
i used friday as a make up day hoping to be more productive.
i woke up to jamel screaming 'hi tia' in my still sleeping face.
then went to Michael's and found the perfect frame for the 'Promise Yourself' poem.
went to the mall to exchange a xmas gift.
chilled with jamel.
then went to Nikki's..
we went to kinkos to blow up the poem on pretty resume paper...
cooked a delicious dinner...
opened a bottle of YUMMY wine.
((Robert Mondavi 2006 Private Selection Cabernet))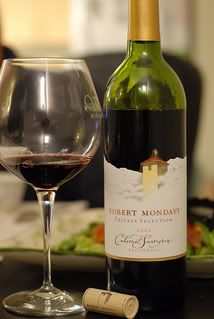 and watched SATC.!
Nikki still had not seen it.!
Julianna is getting so big..
and she looks more like Nikki everyday.
this is the final product of the poem in the frame.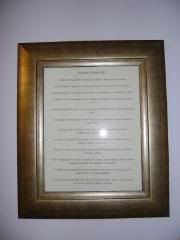 Today i woke up early and hit the gym with Silvia.
which is something i should definitely get back into.
then we went to see Doubt with Meryl Streep and Philip Seymour Hoffman
really good movie. 
Tomorrow is Day One of my internship.!!!
i am...
excited
nervous
anxious
all wrapped up in one. 
so i'm off to attempt to go to sleep.
i feel like a 5 year old the night before the first day of school.